With the end of summer rolling in we begin to see the back to college crowd.  I welcomed a new student just the other day that was moving into the apartment beside our small town flower shop.  The kids are excited to set out on their own and the parents are excited yet apprehensive, especially those parents of the incoming freshman class.  It's hard to make the transition, I myself am going through this transition.  The excitement of buying all the things they need to live on their own and the realization that they will actually be on their own.  It's not hard to get nostalgic and emotional, but this life's journey will put some well needed backbone into some of them.  As they learn new responsibilities and try to make their mark.  The real fact of the matter is that they will still need you, you are their sounding board, their shoulder to lean on, their keystone.  I am planning to surprise my new college student with a few gifts along the way to let him know I'm thinking of him and am always in his corner.
I love the idea of goody baskets.  You can customize them any way you want, there are hundreds of ideas.  Not sure what to put in them?
Maybe try a snack or junk food basket and include some of their favorites.
How about something for a healthier student.  You can include fruit, granola bars, trail mix, or maybe Power Bars and a water bottle.
School supplies are another great idea, stock up before school begins.  Later in the year when they start running out of things like notebooks, folders, pens, and pencils you can come to the rescue.
Everyday necessities that college students aren't used to buying for themselves would be another lifesaver.  Fill your gift basket with deodorant, shampoo, soap, shaving cream, and razors.  Don't forget laundry detergent and dryer sheets.  Unless you are fairly certain (like I am) that by the end of term your student won't even know where the laundry facilities are located.
And of course a comforts of home basket with Microwave mac and cheese or popcorn, a cozy pair of socks, or a book.  Add a mug with a couple of these new mug cake mixes I found at the local Wal-mart (they have many different kinds).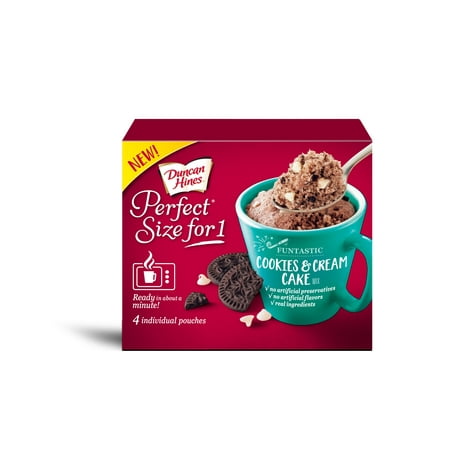 You can also include gift cards to local theaters, restaurants, or stores as well as an iTunes or Google play card.
Need some more inspiration, check out Google or Pinterest, there are hundreds, if not thousands, of ideas out there.  I promise you, your college student will be incredibly happy when they receive their goody basket.  Chances are it may even arrive when they need it the most.